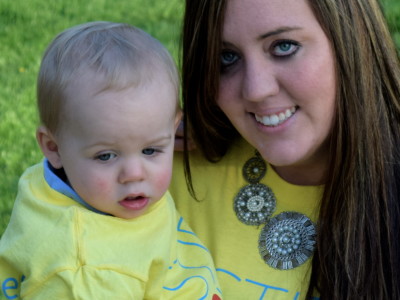 Amy Stump
Amy has a breadth of experience including customer business development, project management, marketing, and training.
Amy has channeled her mentor qualities by helping establish and kick off the Angela's Angels volunteer network. She is also dedicated to developing the Business Plan and developing marketing materials.
As the niece of Angela and granddaughter of Betty, the inspiration behind Angela's Angels, Amy has deep personal ties to the goals and passion behind the organization. Giving technological devices to children that are facing life challenges will inspire them and allow for communication with their outside environment. The day her grandmother, Betty, went in for her first pancreatic cancer tumor removal Amy was able to video chat and connect with her even though she was over 500 miles away. Amy is enthusiastic to pass this priceless connection to children all over.
She currently resides in Cincinnati, Ohio where she is a mother to a son, Colton and is married to her high school sweetheart, Matt. She enjoys the outdoors and serving in her church community.